How to sound deaden your doors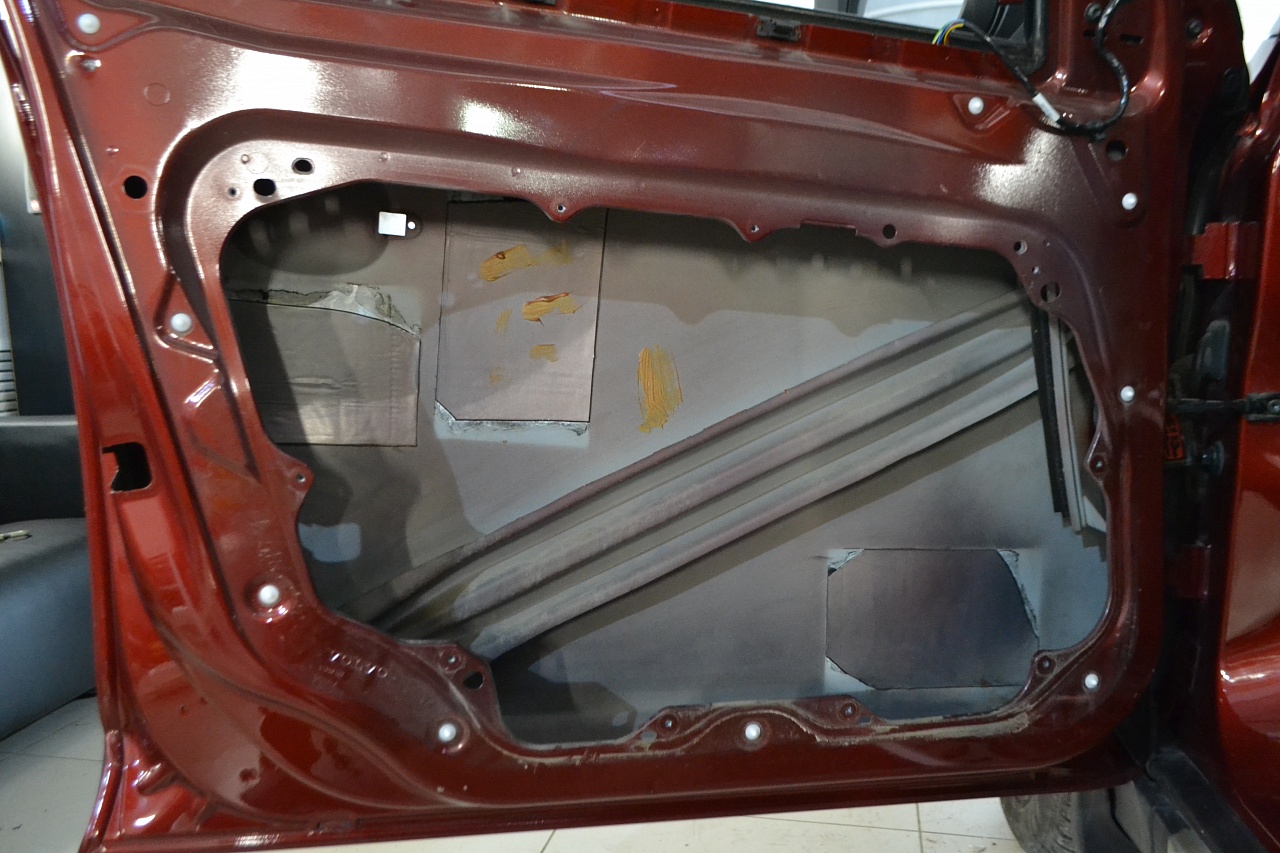 Remove the door trim panels. Don't remove the lock and the window lift mechanism, they won't hinder installation. Clean the surfaces of dirt and the factory-installed sound damper, if it peels off and can be removed.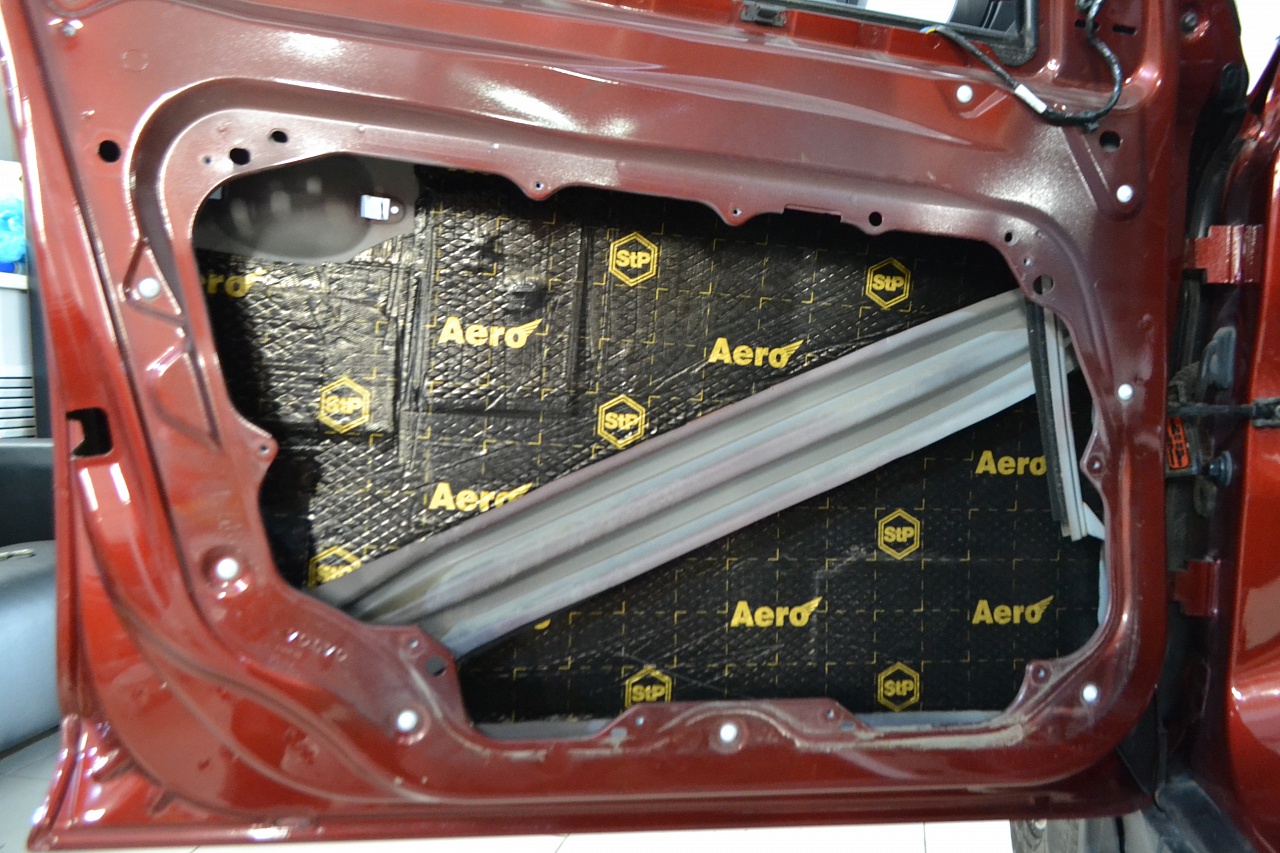 Install the vibration-damping material Standartplast Aero as the first layer. It is a 2,3 mm thick mastic material for damping vibration on the external metal coating. To install the first layer, you have to measure the size. You can use a ruler or a tape line. It's better to leave some spare areas near stiffeners so you can roll the material down firmly. All parts of the material must be rolled down.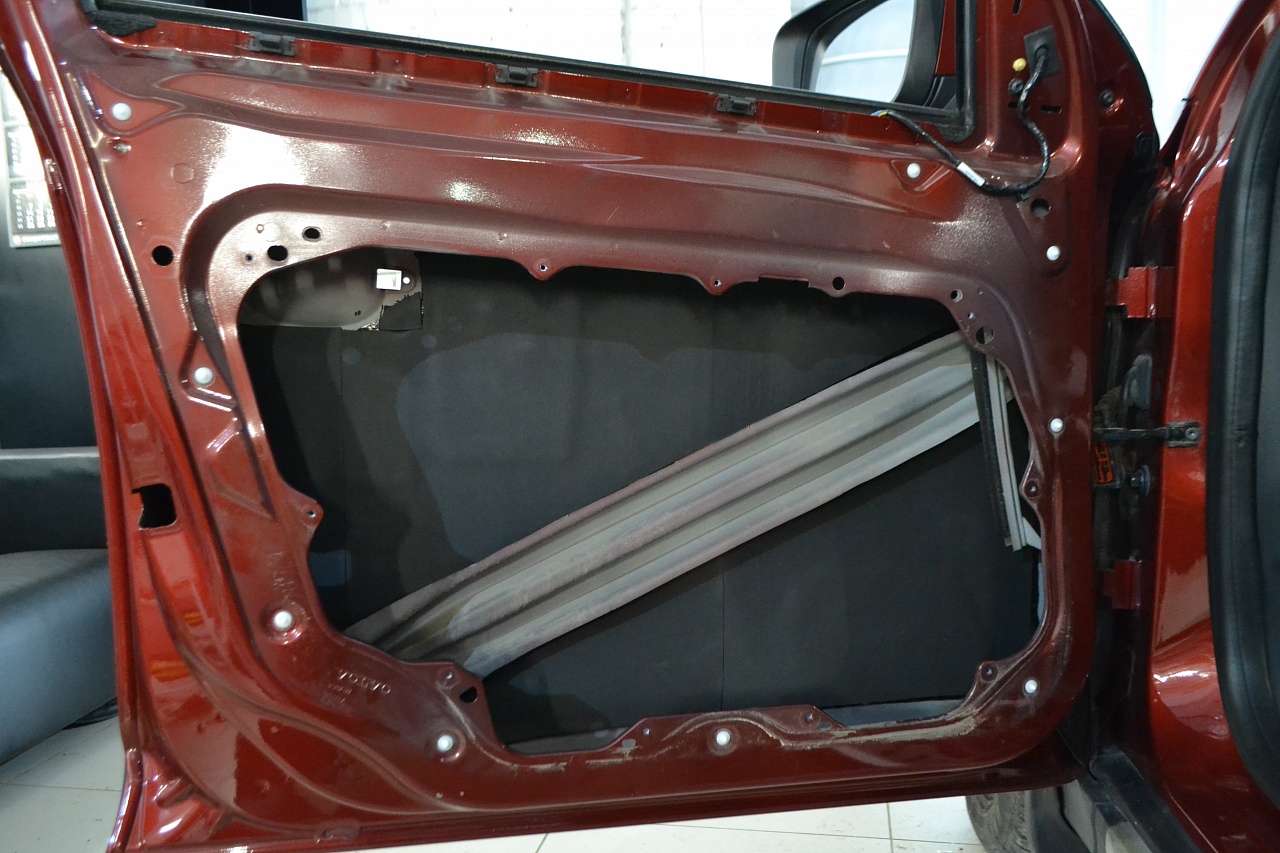 Apply AeroFlex 6 mm with adhesive base as a second layer. It's an effective sound-absorbing and heat-insulating material. Cut it the same size as the vibration damper, take the protective film off, and apply Standartplast AeroFlex over Standartplast Aero. You don't have to roll it down with a roller, it'll be enough just to press it firmly with a hand.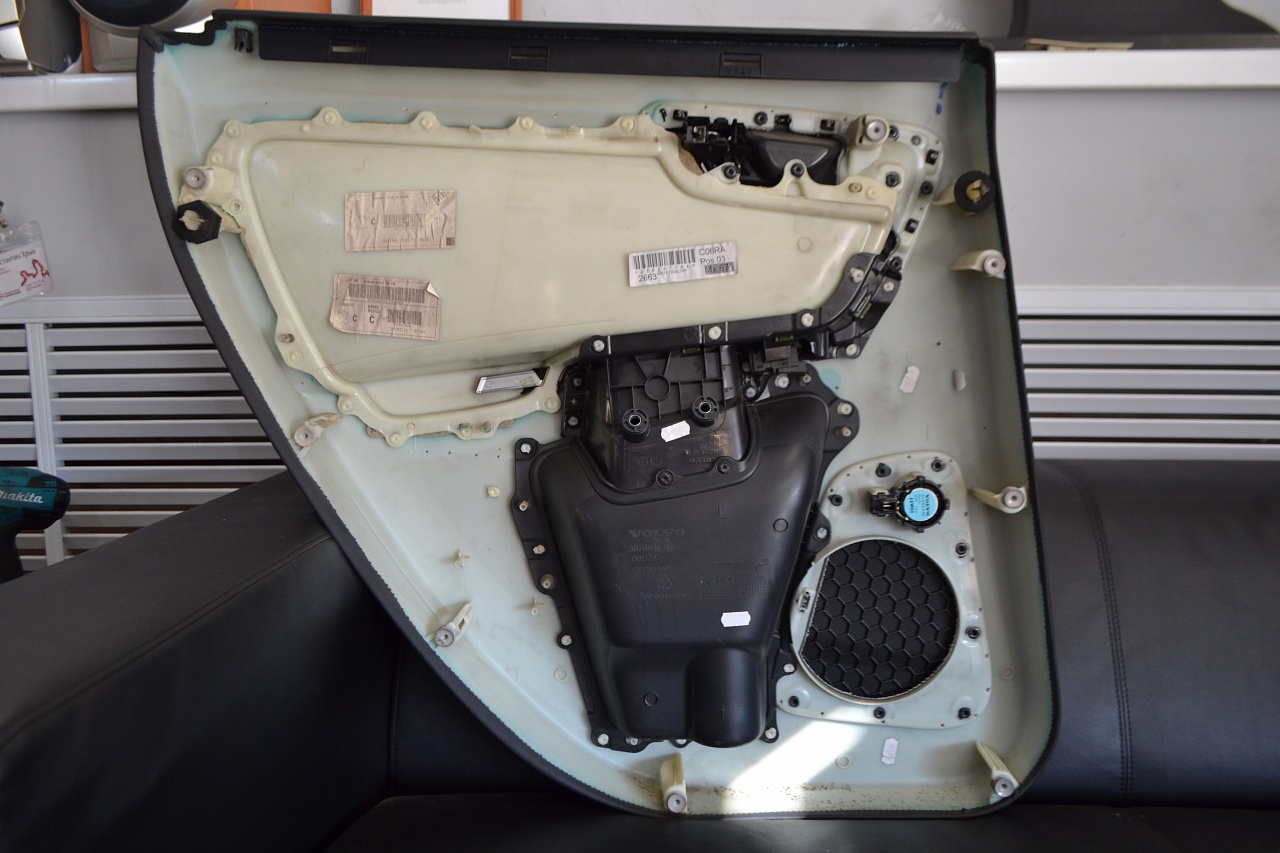 You will find a factory-installed material on the door, which covers manufacturing holes. You should replace it with the vibration-damping material– Standartplast Aero. Apart from its main function – vibration damping – Standartplast Aero will also serve as a vapour-proof and water-proof material. Upon applying, we have to roll the material down with a roller.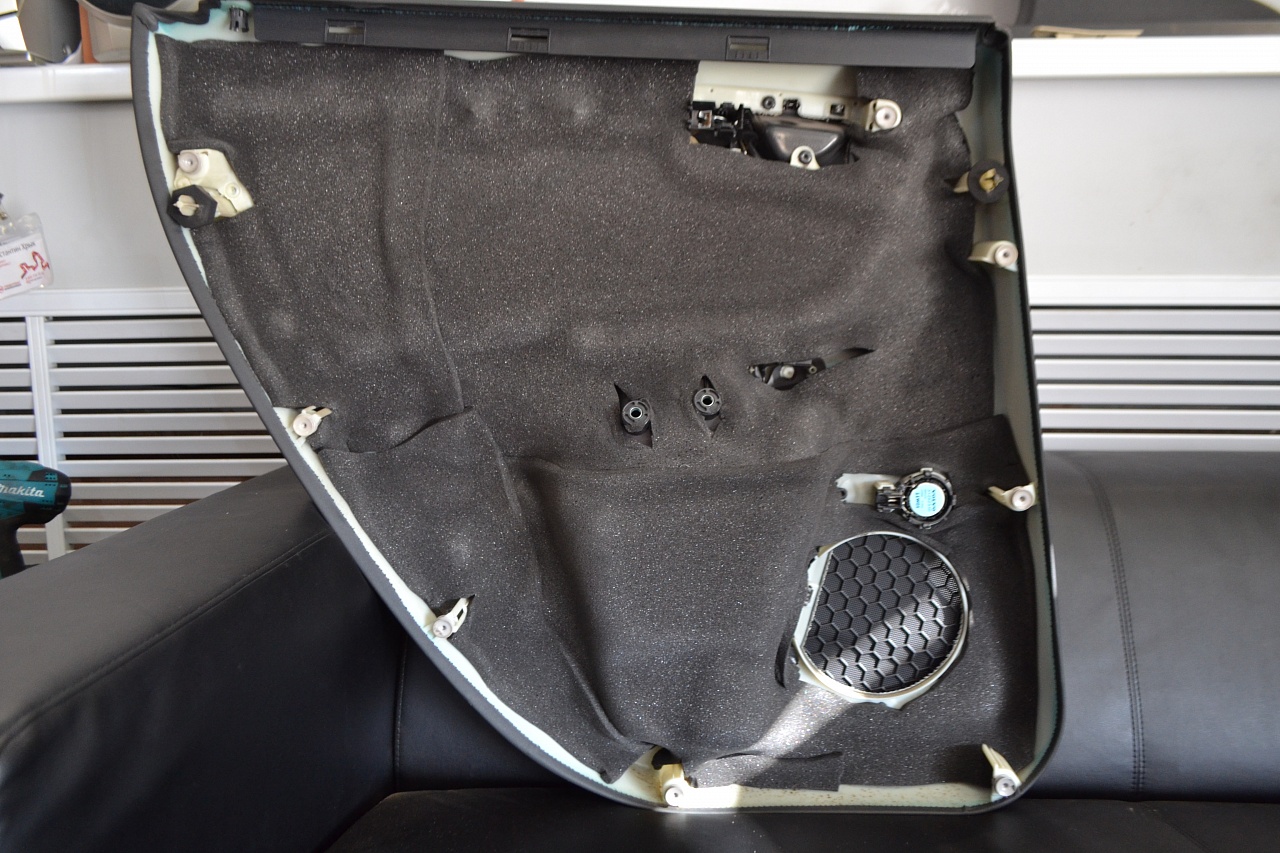 Proceed to the door trim panels. Here use the 10 mm thick Standartplast Biplast. Currently there will be a factory-installed sound proofing material on the plastic panel, take it off.