Interior floor with front wheel arches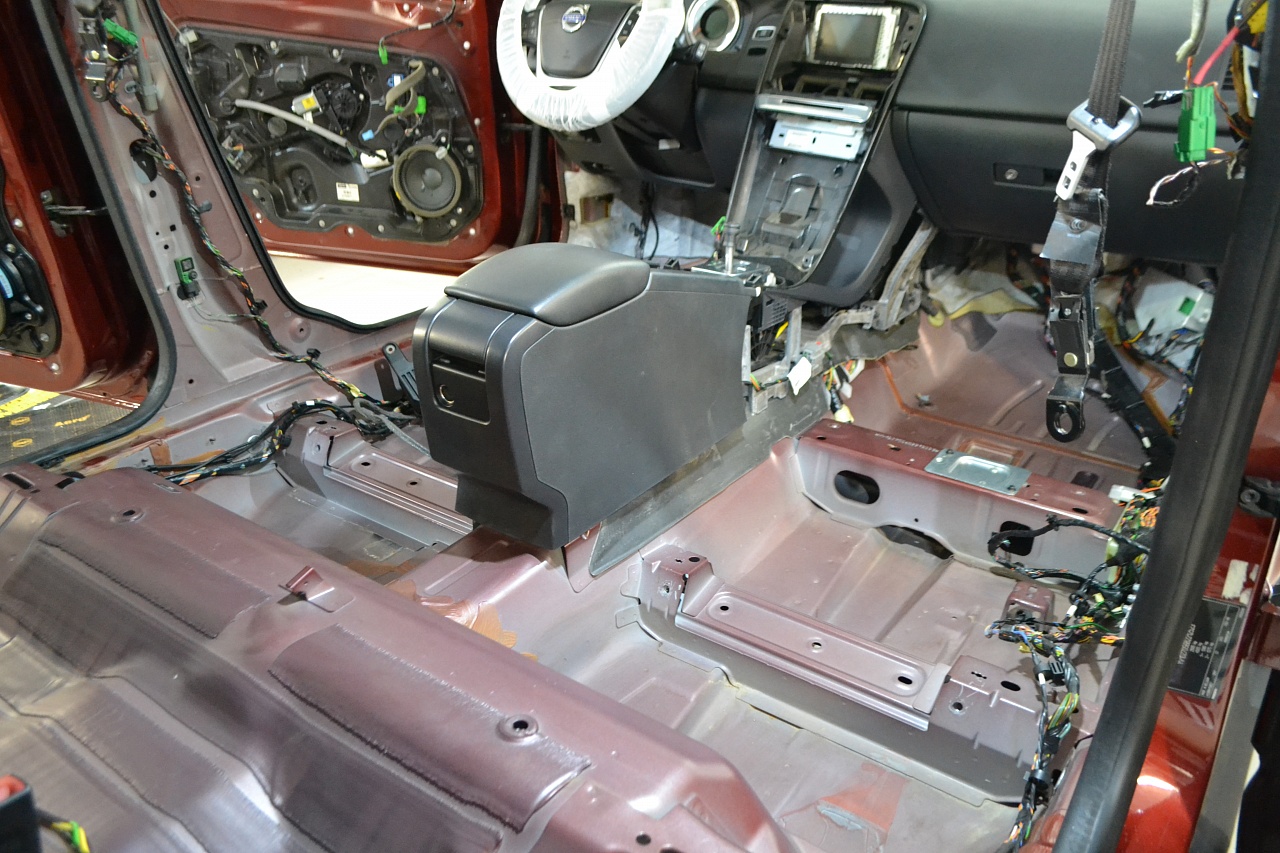 Remove front and baсk seats from the passenger compartment. Clean and degrease the surface.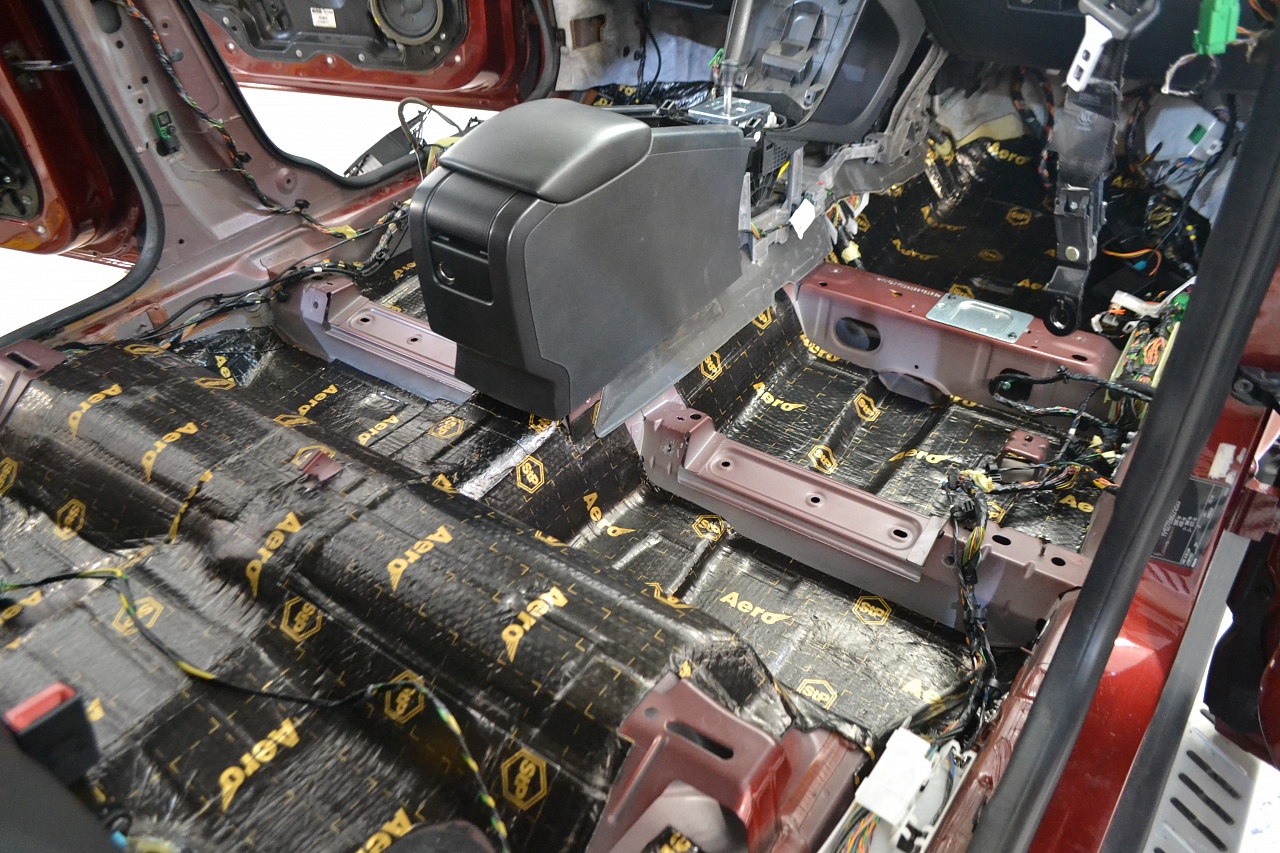 Use Standartplast Aero 2,3 mm as a first layer. It's a vibration-damping mastic material. To install the first layer, you have to measure the size. You can use a ruler or a tape line. All the parts of the material must be rolled down.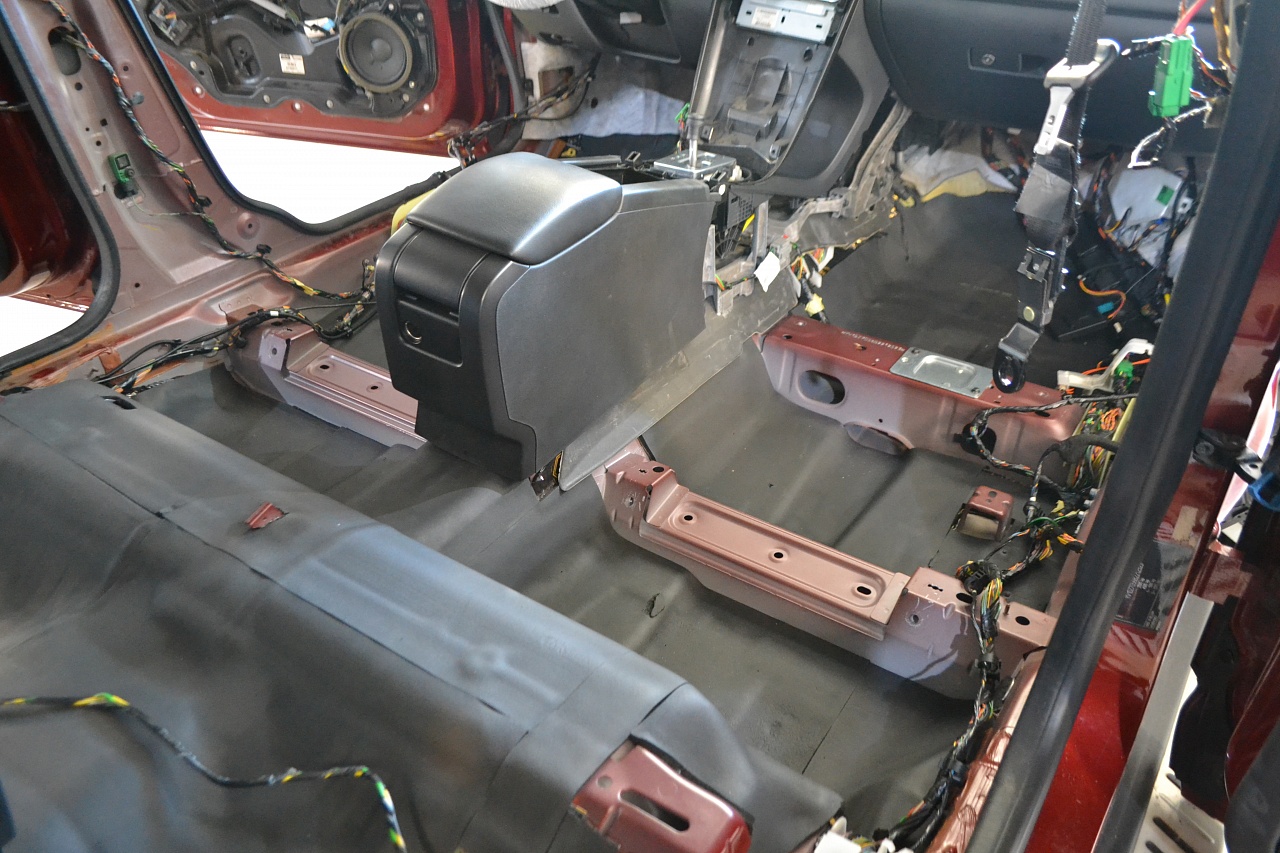 The second layer is Standartplast AeroFlex 6 mm. It's waterproof foam rubber with an adhesive base. This sound-absorbing material also serves as a heat-insulator.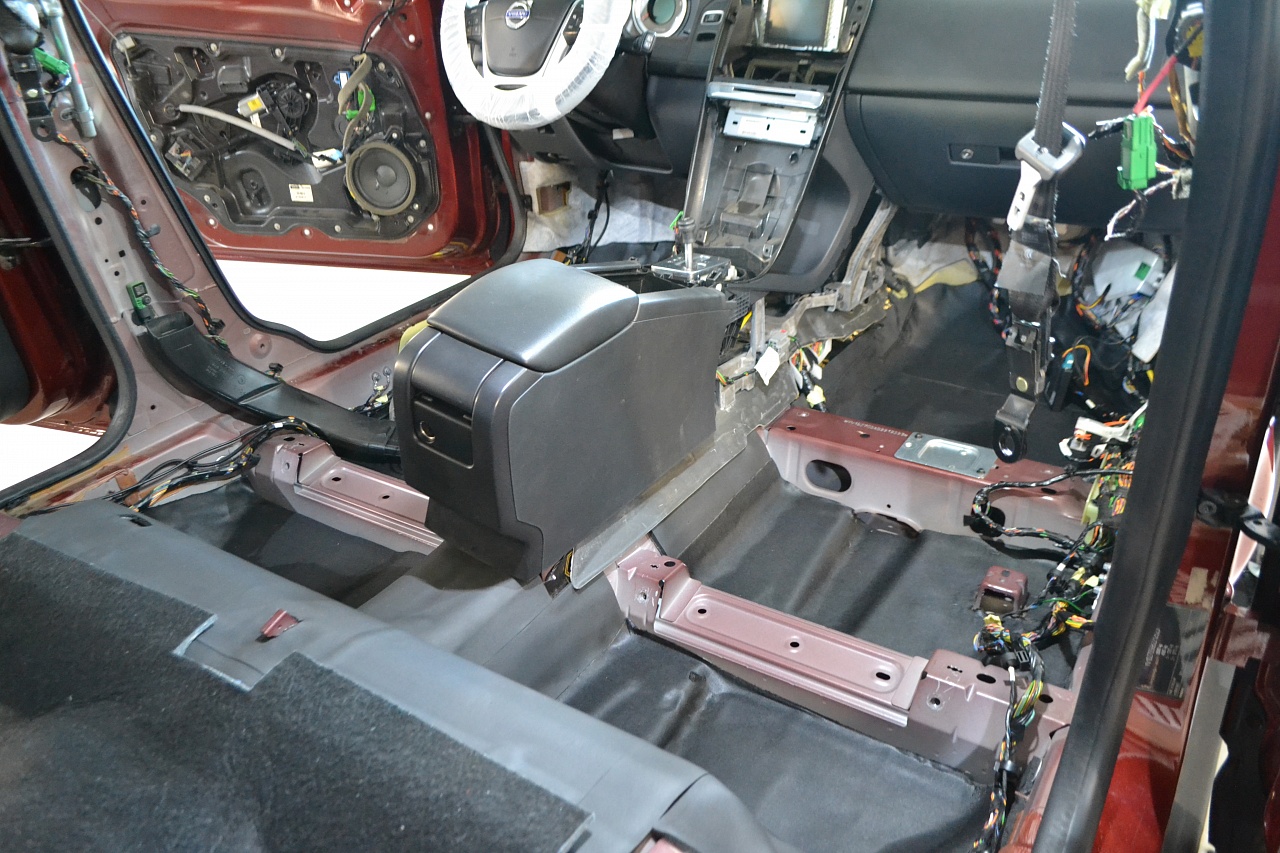 The third layer is the sound insulator Standartplast NoiseBlock 2 mm. It mustn't be applied to the internal material directly, it can be used only as the third layer. Standartplast NoiseBlock can be applied only on horizontal surfaces.